Eremophila Park is a plantation an hour north of Melbourne, nestled at the base of the Great Dividing Range in Victoria. dedicated to the genus Eremophila, and holds a vast collection of the species which are endemic to Australia.
A tour of the plantation can be arranged by appointment only and is not open to the public at any other time. Please use the contact us page to arrange a visit.
RUSSELL WAIT
Author, collector and fanatic. Russell is a dedicated collector and has been hunting Eremophilas all across Australia on his primary mission to discover new undescribed species, he has been successful in locating several new species on his trips.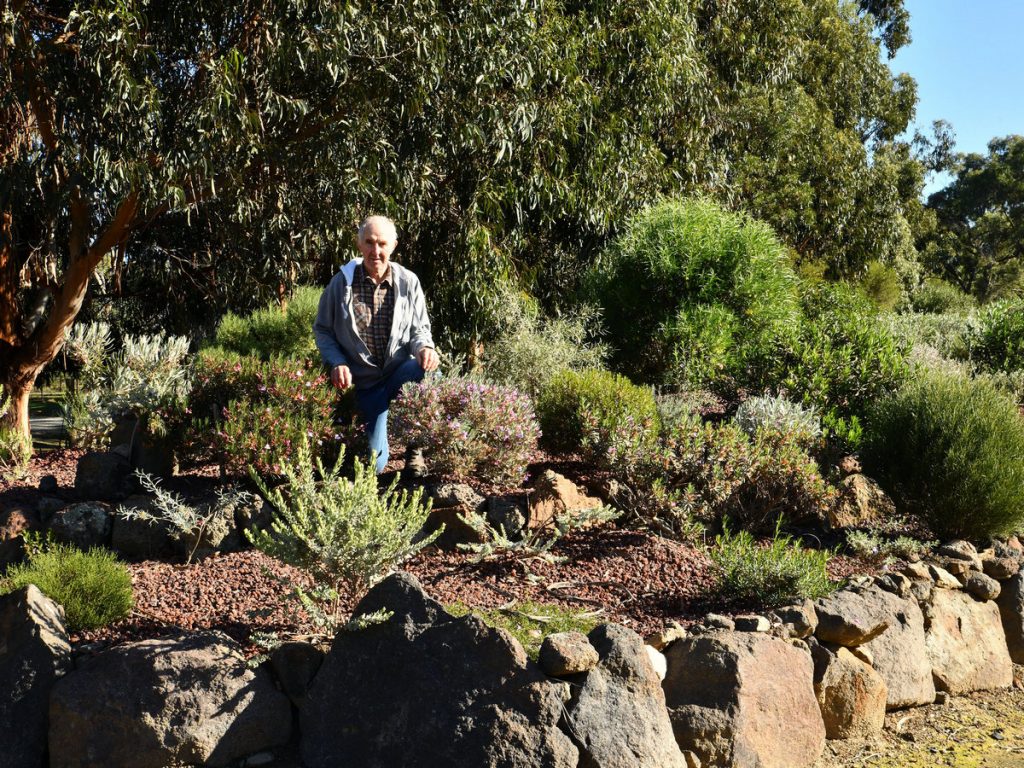 Russell has covered over 400,000km of mainland Australia, observing Eremophila in their nature habitats. He has applied this knowledge to the cultivation of Eremophila in gardens of southern Australia and grows almost all species in his own extensive garden at Eremophila Park in Victoria, Australia.